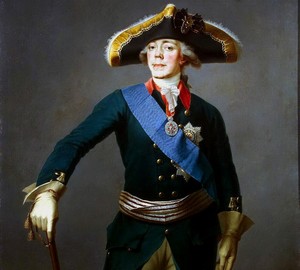 Description of the picture:
Portrait of Paul I – Stepan Semenovich Schukin. The beginning of the XIX century. Canvas, oil. 154×116
Stepan Semenovich Schukin (1758-1828) – one of the largest portrait painters of Russia in the late XVIII – early XIX centuries.
Portrait of Paul I notable for the fact that no one had previously portrayed the emperor. In the center of the canvas, on a smooth empty gray-green background, the tsar in the uniform of the Preobrazhensky regiment with a blue St. Andrew's ribbon is depicted, on his head is a large black cocked hat. Having abandoned the theatrical production with numerous allegories and attributes, Schukin chose the only true way to convey the emperor's inner loneliness, hidden under the guise of a "stern messenger of power".
The reign of Paul I was short-lived and ended on March 12, 1801, when he was killed in the Mikhailovsky Castle."
Cistit.expert - портал о лечении, диагностике и видах цистита