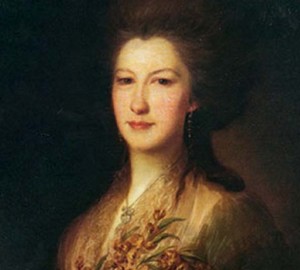 Description of the picture:
Portrait of Countess E.V. Santi – Fedor Stepanovich Rokotov. 1785. Oil on canvas. 72.5×56 (oval)
The merit of Fyodor Stepanovich Rokotov, a magnificent artist of the late 18th century, was the creation of a type of intimate, chamber portrait that reveals the inner world of man.
Fate Elizabeth Vasilievna Lachinova, daughter of a simple military brigadier, it turned out, it would seem, successfully. She married a rich Count Santi and began to occupy the highest position in society.
Rokotov's signature half-smile, which is present in the countess's image, marks all the portraits created by the artist, pointing to the secret, the mystery of the personality of each model posing for the master. Painted in melting tones, exquisite colors – ash-smoky with olive-pink tints – the picture speaks of a high degree of coloristic talent and taste of Rokotov."
Младенец и мама