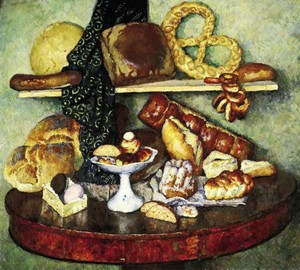 Description of the picture:
Moscow snow – Ilya Ivanovich Mashkov. 1924. Oil on canvas. 129×145
Immediately after the appearance of this work at the exhibition, it was recognized as a classic of Soviet painting. Official Soviet criticism noted the correspondence of the still life to the tasks of painting of socialist realism: indeed, there is hunger in the country, but in art there is an amazing abundance! Nevertheless, this work showed an extraordinary pictorial gift of the artist: dynamic composition, richness of color – all these features were inherent in the artists of the Jack of Diamonds."